Welcome to Magpie Labels
UK and Europe's leading industrial labelling manufacturer and supplier.
---
GET A BESPOKE QUOTE
The right label, the right printer, the right media at the right price.
We supply a range of label printers, label creation software and print media.
---
Get a bespoke quote
About our Award winning company
---
Magpie Labels Ltd was founded by husband and wife team David & Caren in 2006. With David's experience in the barcoding sector and Caren's experience of the jewellery industry the company started manufacturing the jewellery label brand GemTAGS.
Magpie started providing label printers, barcode scanners and stock control software allowing its customers to take control of their label printing and stock control.
As well as being awarded Supplier of the year by the British Jewellers Association, Magpie is an approved supplier to The Company of Master Jewellers, The Houlden Group and the GemTAGS brand very soon started being exporting throughout Europe and Worldwide.
Our sales, production and technical teams have vast knowledge and experience in all aspects of label printing and barcoding systems. Magpie can cater for you at every step of the process from getting the right label materials and adhesives, designing your labels, all the way through to label production.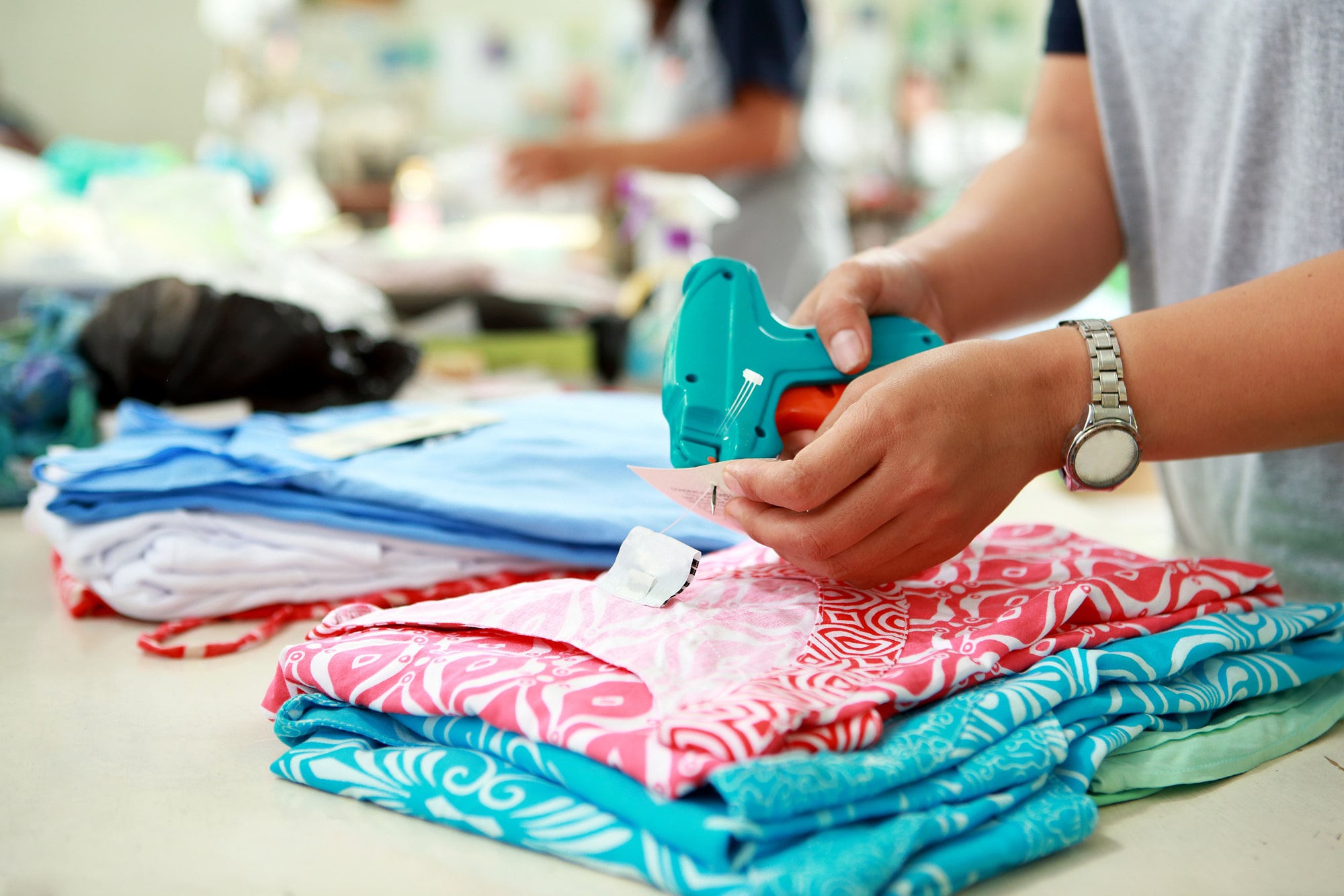 Who We Are
We are manufacturers and suppliers of plain and printed labels, based in the East Midlands. We also supply a range of label printers, label creation software and print media.
Industrial Label Printer
Our expert sales team is on hand to help you with your labelling requirements. Whether you need full colour labels or are looking to print your own we can help get the right label, the right printer, the right media at the right price.
30 Years of Skills and Experience
Magpie Labels products and services offer a unique competitive advantage for labelling and labelling solutions.
Labelling and Management Solutions
---
Magpie Labels offers a wide range of Labelling Printers for a wide selection of markets.
Not only do we supply the Godex range, we also supply TSC and Zebra Labelling Printers.
Everything you need to get you up and running quickly and efficiently without the price tag!
---
Find Out More
Quality assured and a partner you can trust
In line with Magpie's commitment to providing consistent high quality in all aspects of business,
ISO 9001 certification was achieved in 2019.
The approval covers not only sales and distribution, but also label design and manufacturing. It is the policy of Magpie Labels Ltd to supply products and services with consistent quality, and to supply these on time and in accordance with customer requirements. Wherever possible we will try to exceed the expectations of our customers through a culture of continual improvement.
To achieve the goal of consistent quality and continual improvement a systematic and disciplined approach is adhered to by everyone that works for the company. To this end we have implemented a Quality Management System, which meets the requirements of ISO 9001:2015, the International Standard for Quality Management Systems. The quality statement sets the framework for meeting our quality objectives, and is reviewed at least annually at management review meetings, and represents our commitment to the principles of quality management. It is part of the company's training programme that this policy is understood, implemented and maintained at all levels in the organisation.
We could not be more grateful for your help and persistence in solving our label printing woes. You have been so kind and helpful, you delivered absolutely faultless customer service and are a pleasant and friendly person to deal with. You are a superstar! Thanks again for everything!